"SPA Villa for Events and Parties"
Immersed in the Umbria region, just 100 kilometers from the city of Rome, close to the art cities such as Orvieto, Todi, Amelia, in a panoramic position, completely fenced, in complete privacy, Colle dell'Asinello It is the perfect location for special events, romantic weekends and wellness.
An intimate environment, with sophisticated details and the heat of fine natural materials such as stone and wood that create a particular atmosphere, magical, surrounded by the comfort and facilities such as the swimming pool (60 square meters) with salt water, heated and covered in cold weather, the hot (6 square meters) ca bath, therapeutic waterfall, spa ....
Choose between our proposals to live and celebrate your anniversaries, your anniversary, your party with the person or people you care about most.
Choose an exclusive villa with all the comforts to celebrate the most of a particular event, a birthday, anniversary with friends and family.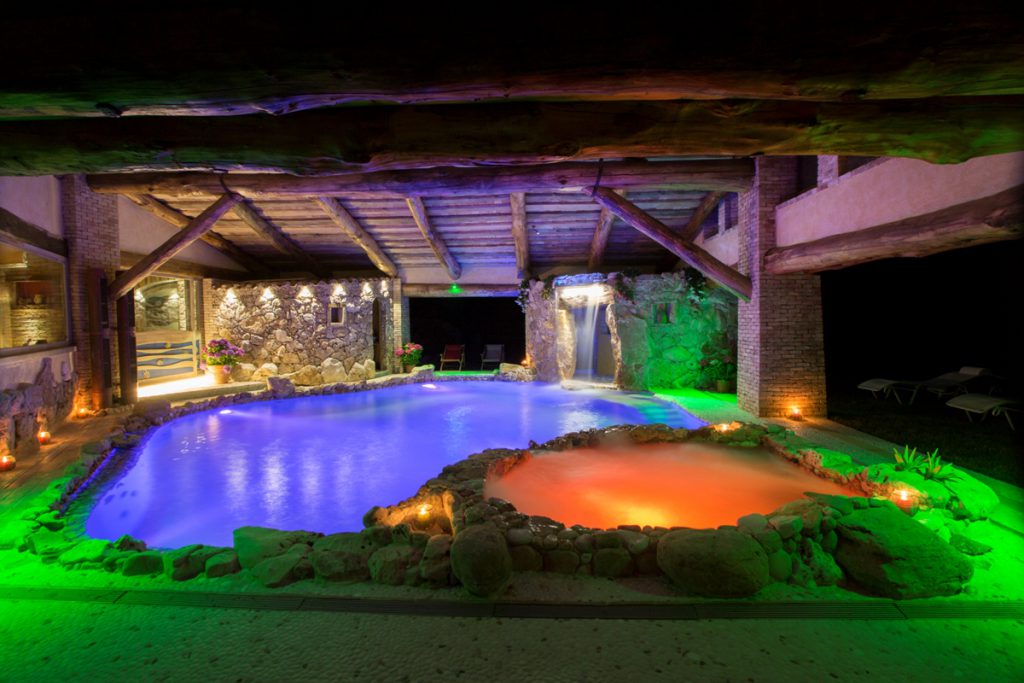 1) Without Hotel Villa max 25 guests. with heated swimming pool 30 ° C + private spa,
weekend period. € 1,200.00

midweek period, € 700.00.

Check-in: 14.00 / 19.00.

Check-out: by 24.00 hours.

Service included:

exclusive rent entire Villa. (No use sleeping area

gas, water, electricity included

equipped kitchen to use independently

Free access to the spa (turkish bath, tropical shower)

Free access to the swimming pool with salt water at 30 ° C

Relaxing bath Whirlpool professional at 34 °, free use from 12.00 to 03.00 hours

soothing lights Game

Mandatory Extras: Final cleaning € 350.00

Extras on request: Personal chef € 400.00 + cost of food and beverages
2) Villa for a night with overnight max 10 + 4 persons, (2 days) with heated swimming pool 30 ° C + private spa, € 1,800.00
Extra nights only € 500,00 including SPA costs and services with free h24 use.

heck-in: 12.00 / 19.00

Check-out: within 16:00

Service included:

Overnight up to 14 people

exclusive rent entire Villa

gas, water, electricity included

linen

equipped kitchen to use independently

Free access to the spa (turkish bath, tropical shower)

Free access to the swimming pool with salt water at 30 ° C

Relaxing bath Whirlpool professional at 34 °, free use from 12.00 to 03.00 hours

soothing lights Game

Mandatory Extras: Final cleaning € 350.00

Extras on request: Personal chef € 400.00 + cost of food and beverages